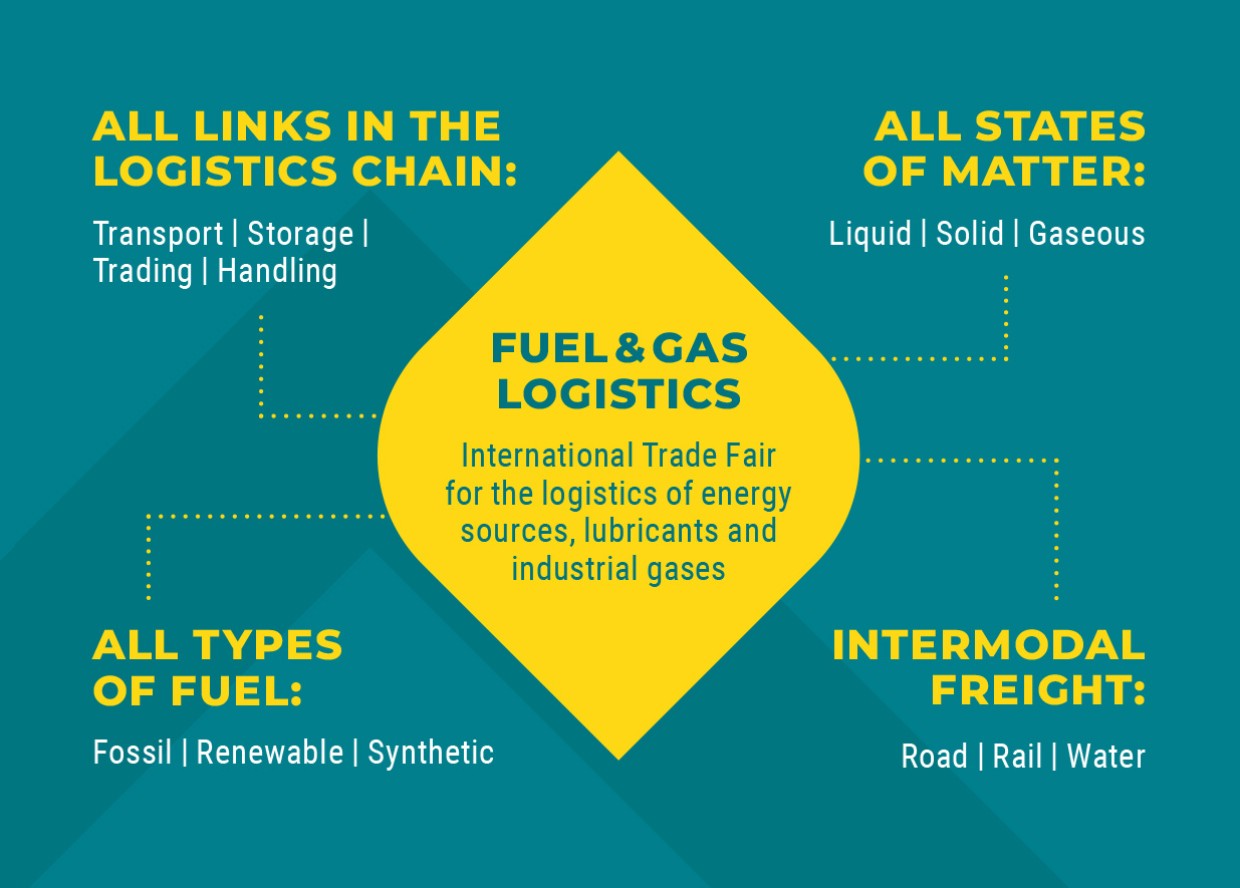 The Fuel & Gas Logistics – International Trade Fair for the Logistics of Energy Sources, Lubricants and Industrial Gases is a further development of expo PetroTrans, which was successfully held in Kassel until 2018. Leipziger Messe has taken over and realigned the event in 2019.
The following are some of the most important distinguishing features of this international trade fair:
The trade fair encompasses the entire logistics chain for fossil, renewable and synthetic energy sources as well as for lubricants and industrial gases
Solid, liquid and gas materials are all represented
Topics incorporate multiple modes of transport, i.e. road, rail and waterways.
Through the conceptual expansion, Fuel & Gas Logistics strengthens its product categories and addresses its key visitor groups in a more targeted manner.